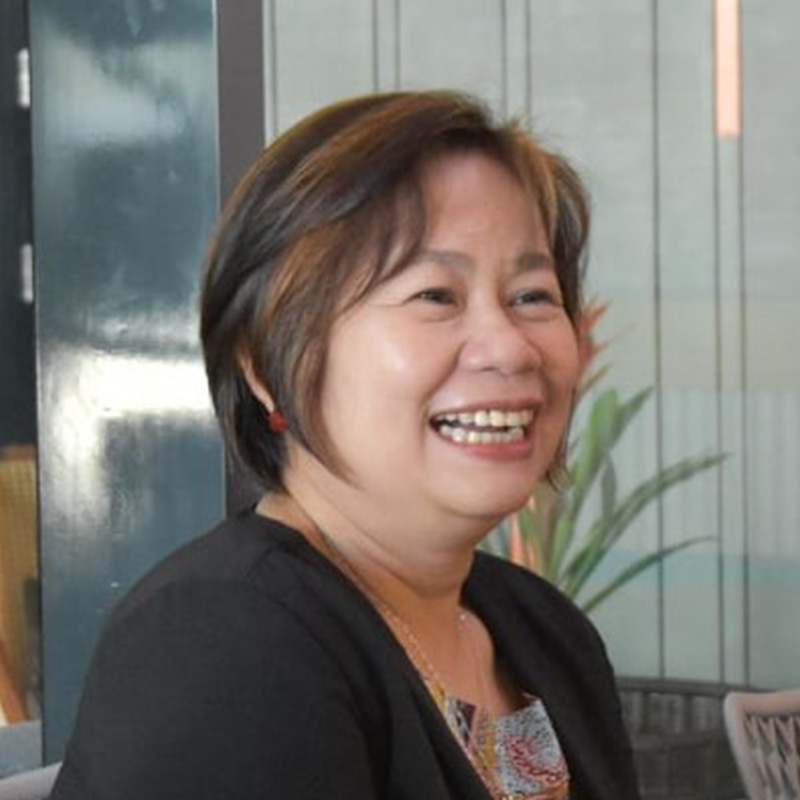 About me
Dr. Marqueza Cathalina Reyes is a faculty member at the Asian Institute of Management and former Academic Program Director of the Executive Master in Disaster Risk and Crisis Management program, is the newly appointed member of the Board of Directors of Private Sector Alliance for Disaster Resilient Societies (ARISE) Philippines.
ARISE-Philippines is the local network of ARISE, which is the United Nations Office for Disaster Risk Reduction (UNDRR)-led network of private sector entities whose members voluntarily commit to supporting and implementing the Sendai Framework in alignment with the 2030 Agenda for Sustainable Development and its Sustainable Development Goals (SDGs), Paris Climate Agreement, New Urban Agenda and Agenda for Humanity 1.
Dr. Marqueza has extensive experience in climate and disaster resilience management. She has worked all over Asia with governments and organizations involved in climate change and disaster risk reduction. She is currently a Senior Technical Advisor for Climate and Disaster Resilience to the Climate Change Commission, under the Office of the President of the Philippines.
She was a Team Lead for the Building Resilient Urban Communities – Asia, a program across ten cities in five countries, under the Urban Climate Change Resilience Trust Fund of the Asian Development Bank and Oxfam. Dr. Marqueza also initiated the ASEAN Disaster Risk Financing and Insurance Program and led its implementation. As Department Head for Risk Assessment and Monitoring for the Asian Disaster Preparedness Center in Bangkok, Thailand, she provided overall management for various programs and projects across Asia, including Pakistan and Bangladesh. Prior to this, Dr. Reyes also served as the Technical Advisor for Disaster Risk Reduction for ASEAN and UNISDR Asia-Pacific based at the ASEAN Secretariat for almost eight years.
Dr. Marqueza obtained her Doctor of Engineering in Urban Planning from the University of Kassel (magna cum laude) in Germany. She has a Master of Arts in Urban and Regional Planning from the University of the Philippines, where she also earned her Bachelor of Science degree in Geology..