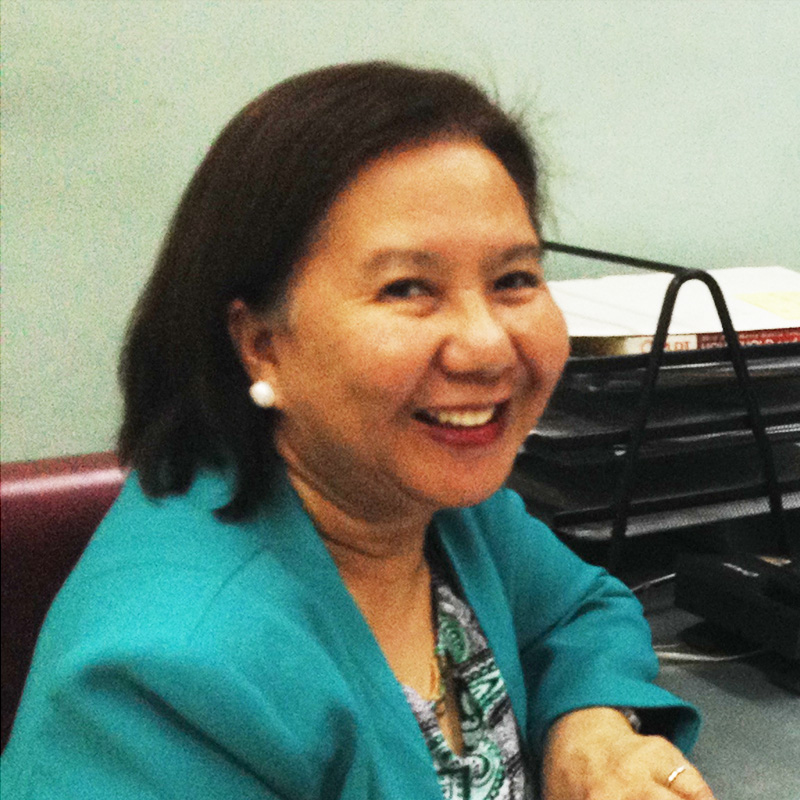 About me
Atty. Violeta Somera-Seva is currently the Senior Adviser to the Mayor of Makati City, Philippines. A lawyer and urban planner by profession, she has over 30 years of experience in managing the built environment, particularly Metropolitan Manila and its component local governments. She served as the General Manager of the Metro Manila Development Authority (MMDA).
Atty. Violy spearheaded the establishment of the following Makati City initiatives: Makati Disaster Risk Reduction and Management System (DRRMS). Environment Protection Council, AIDS Council, Solid Waste Management Council, Gender and Development Council, Green Urban Design Center (GUDC), Inclusive Mobility, Makati Poblacion Heritage Conservation Project (MPHCP), Makati Risk Sensitive Urban Redevelopment Project (MRSURP).
A highly esteemed and sought after expert of mega-cities disaster risk reduction management planning; she has worked with Mumbai, Jordan, Bangladesh, Quezon City and Makati in disaster resiliency projects. She serves as a board member of the CityNet Foundation and the Mayor's representative to the World Council on City Data (WCCD), CityNet and United Cities and Local Governments – Asia Pacific (UCLG-ASPAC), FMDV, ICLEI-SEAS. She is the concurrent General Secretary of Earthquakes and Megacities Initiative (EMI), a non-profit organization that advances urban resilience through science and innovation.
She has succeeded in the promotion of the UNDRR Making Cities Resilient Campaign with the CityNet Disaster Cluster and the UCLG-ASPAC. In various fora, she serves as resource person in the dissemination of 10 Essentials for Making Cities Resilient, Local Government Self-Assessment Tool (LGSAT), Disaster Resilience Scorecard, Sendai Framework of Action, and Sustainable Development Goals. She oversees the Makati Disaster Risk Management annual assessments (using LGSAT and the Disaster Resilience Scorecard). As UNDRR Planning Advisory Group member, she contributes to the development of resiliency indicators across the region and beyond. Most recently, she participated in ISO 37120: Sustainable Development of Communities for City Services and Quality of Life and receiving Platinum Certification from the World Council on City Data (WCCD).
.